Here we'll take a look at the big boy of bike licensing – the full DAS (Direct Access Scheme).
This is the full bike test which will allow you to ride (almost) any motorcycle and is the final step of the progressive learning plan, which begins with the CBT, A1 and A2 licenses – parts of which you can skip if you're old enough.
First, we'll examine who is eligible for the license and the laws, regulations, and restrictions that apply.
Then we'll look at the various training options, the costs for each step, and what they'll entail.
After that is the fun part – some potential bike shopping once your DAS course is complete and you have your full motorcycle license.
Save Money On Your Motorcycle Insurance
You could pay less than £183*
Compare quotes from 25+ UK providers
Fill in one form to compare top bike insurers
Who can complete the DAS, and what is it?
---
Doing your DAS is also known as completing your full Category A motorcycle license.
If you are 24 or over or have had your A2 license (available from age 19) for two years or longer, you can take the Direct Access Course.
This is the motorcycling equivalent of passing your car driving test and will allow you to hit the road, unchaperoned, on any motorbike you like with no power restrictions – as long as it's properly taxed, insured, and MOT-ed, of course.
How do you get your DAS certificate?
---
Your best bet in the first instance is to call up your nearest motorbike school because they're the ones who will book the tests for you.
Broadly, the four things you need are as follows:
A CBT – most schools will do this as the first part of your DAS course if you've never sat on a bike before. However, many people do their CBT first, ride around for a while to get used to riding, then start the next stage of the process, which is…
Motorcycle theory test – Much like your car theory test, this involves going to a testing centre and completing two parts – firstly, a series of riding questions and then a hazard perception test. More on the motorcycle theory and hazard perception test.
Module 1 – Known as 'Mod 1', this is a test of your riding ability in a controlled test environment, including slow control, weaving in and out of cones, and hazard avoidance on the bike.
Module 2 – This will be the road-ride portion of the test, where you will be taken on a ride lasting around 40 minutes, followed by your examiner, who will give you instructions over a headset.
Power Requirements
---
When doing your Direct Access tests, you must use a bike with at least 595cc and at least 50kW. It must also weigh over 175kg.
Your chosen motorcycle school will train you on a bike with the correct power rating.
If in doubt about any particular bike, the manufacturer's website will give a full breakdown of each model's specifications.
Do I need to do any training?
---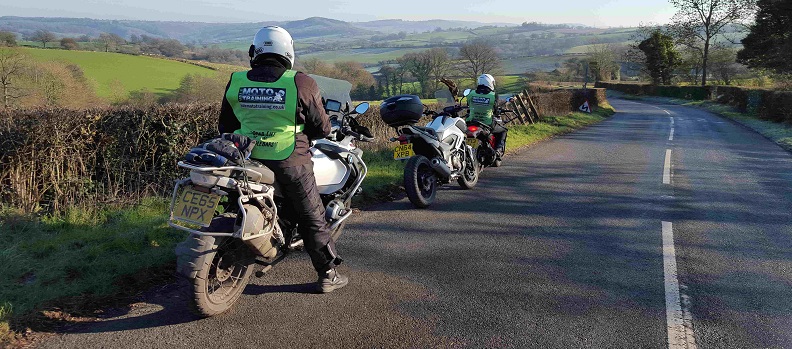 Yes, is the short answer here. In theory, you could ring the test centre yourself and book your test, but how will you get a bike there without a license? What about insurance?
The best way to do it is to let a training school do this legwork for you and also prepare you for exactly what you'll face on the tests.
The usual manner of proceeding is to call your local school, which will advise you as to how long the waiting times are.
How Long Will It Take?
Your mileage may vary, but you should generally allow a day for the CBT, two days of training for Mod 1, and another one or two for Mod 2.
Note:
You may find it's possible to book Mod 1 and 2 on the same day, but that carries a risk – if you fail Mod 1, you won't be able to take the Mod 2 test – Module 1 must be completed first.
Common wisdom says Mod 1 is the harder of the two sections. Slow control of a much heavier 600cc bike is very different from tootling around on a 125, and there are several different manoeuvres you have to master.
Full details of what to expect on your MOD1 test.
Mod 2 is much more relaxing and can be treated almost like a pleasure ride, as your examiner will also be wanting you to pass. Our top tip here is never neglect your lifesavers/shoulder checks and mirror observations.
Full details of what to expect on your MOD2 test.
How much does the direct access bike test cost?
---
There may be slight differences depending on where you are, but going from nought to a full DAS license is a fairly pricey proceeding.
If you go through a school, you'll also need to pay for bike hire and insurance, plus your instructor's time.
In total, for a four-day course, you can expect to pay between £600-£850.
If you wanted for some reason to go it alone, The Mod 1 test costs £15.50 and Mod 2 is £75 (£88.50 on weekends, evenings, or bank holidays), so the rest of the money goes on the CBT, bike hire and insurance fees, and the instructor's expertise.
The CBT will be around £125, and the fee for the theory test will set you back £23.
Read more about the full motorbike licence cost.
Congratulations – you've passed!
---
You're now allowed to ride any bike you like, carry pillions, go on the motorway and remove those L-plates.
However, If you're making the jump from a 125 to a fully restricted, much more powerful bike, take our advice and go very carefully.
They're called "license losers" for a reason – a short twist of the wrist can put you far beyond the speed limit and into the arms of a speed camera or police officer much more quickly than you expect.
Read some riding and safety tips here.
Full A-License – what bike to select?
---
You can ride anything! But what should you head out and purchase? That depends on what you're using it for.
Commuting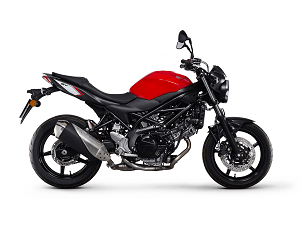 Known among regular riders as 'Our Lord and Saviour,' the Suzuki SV650 is a reliable, efficient mile-muncher with a sporty look and plenty of poke.
They're also common as you like, so you'll never struggle for parts or people who know how to work on them.
You can pick one up for anything between £1000-£6000, depending on how new you want it.
Track riding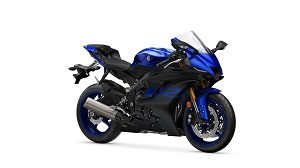 If you want to put your newfound riding skills to the limit and find something that'll get you going fast but still safely, you could do worse than the Yamaha R6.
It's got a heck of a lot of shift, but you can still use it as a day-to-day ride. It's also got that 'proper' sports bike look and feel.
City cruising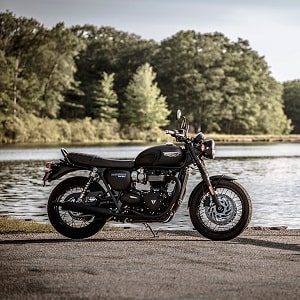 Riding motorcycles is about getting from A to B with a sense of adventure – and in many cases, especially commuting, they're incredibly efficient.
But why not do all that with a little bit of style? For British heritage, a Triumph Bonneville will let you live your Steve McQueen dreams.
For a similar look but a bit of extra rareness-cachet, the Moto Guzzi V7III has bags of character and a thumper of an engine.
Touring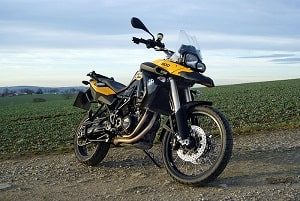 Just passed and want to stretch your legs and book a long jaunt? You'll want something with bags of storage, plenty of space in the fuel tank, and a comfy seat.
BMW's F800GS is reliable, solid and if you put all the miles these things had traveled together, you could probably get to the moon and back.
More on motorcycle touring.
---
Image Credits
Liesel [CC BY-SA 3.0], via Wikimedia Commons