Today we are reviewing Dojo Hara Motorcycle Jeans. Hopefully you will find our reviews useful and they will save you time in getting the best product for your needs.  
Features
Cheap as chips
Decent waterproofing
They look great
Dojo Hara Motorcycle Jeans Review
---
These Dojo Hara Jeans are very understated, which is a good thing if you want to wear them around the office.
Check Prices on SportsBikeShop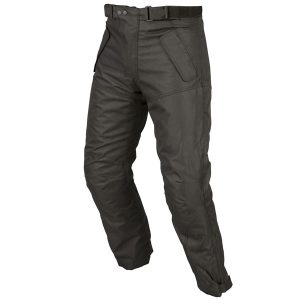 That said, Dojo's effort does still come with full waterproofing as well as CE-approved knee armour and a fixed quilted thermal lining.
There are also stretchy panels which are fantastic if you've got particularly long or short legs, as they'll mould around you somewhat.
Pros
Bargain basement prices
Waterproofing is reasonable for the price
Styling is on point
Cons
Buying cheap means they won't last forever
Lots of reported issues like pockets wearing through or belt loops failing – overall a mixed bag in terms of individual build quality
---
Last Word
A cheap product with some drawbacks but would suit a beginner rider looking for a pair of motorcycle trousers to get started with.
Check Reviews on SportsBikeShop
---